Local trip . Sustainable . Eco friendly . Fun
1. Discover Jeju that has never been revealed!
Discover Jeju Co., Ltd. is a startup that was designated
as a preliminary tourism venture by the Korea Tourism Organization in 2016.
Recently, the tourism paradigm has switched from sightseeing
and gastronomy to the enjoyment of diverse cultural experiences
and activities during longer stays in a tourist destination among local residents.


2. A travel platform specializing in experiences
designed to allow users to discover Jeju's
exciting hidden attractions
What do people in Jeju Island like to see and do?
Discover Jeju aims to share attractions and
activities of Jeju's residents with visitors to the island.
Why don't you try the travel program planned by talented local people?


3. Community-based Enterprise,
working together with Jeju's People
Discover Jeju focused on local farmers and fishermen
who have been alienated from the increase of tourists in Jeju.
So far, many festivals and facilities have been established
with various for s of support to be shown to the public temporarily in Jeju.
Discover Jeju aims at helping local farmers and fishermen
create a continuous source of revenue through programs using their own infrastructures.
Be a discoverer!!!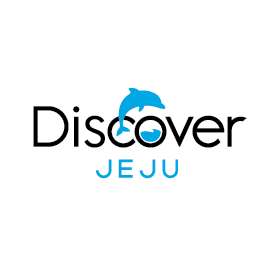 (주)디스커버 제주
2016 한국관광공사 예비관광벤처
2017 한국관광공사 관광벤처기업
2017 제주창조혁신센터 외주보육기업 선정
2018 문화체육관광부 관광중소기업 실전 크라우드 펀딩대회 1등 수상
2018 창업선도대학 '디스커버제주'사업 선정
2018 제주관광공사 중소관광기업 육성사업 '나뭇잎보물지도'프로젝트 선정
2018 한국해양수산산업대상 한국어촌어항공단 이사장상 수상
2018 WADIZ Maker Best 100 Real Happines 부문 베스트메이커 선정
2018 제주 혁신성장센터 입주기업선정
2019 해양수산부 해양관광상품전 최우수상 수상